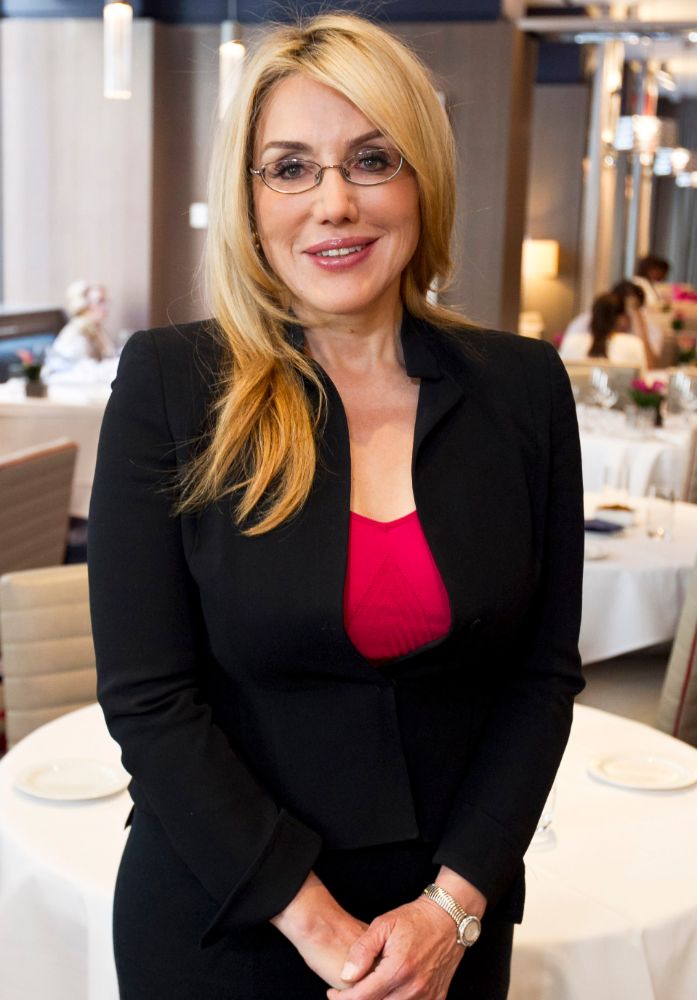 I. Dolly Lenz
CEO/Founder – Licensed Real Estate Broker
Anyone who follows New York's high-end real estate market recognizes Dolly Lenz as unquestionably the industry's premier real estate professional. In its list of "Top Women in Real Estate" Fortune magazine stated, "Dolly Lenz reigns when it comes to the high-profile Megadeal." In the only profile it has ever done of a real estate broker, "The Economist" magazine called Dolly, "New York's Real Estate Queen" and the real estate blog "The Real Stalker" called Dolly, "the most successful real estate agent that ever walked the earth."
A former Vice Chairman of Prudential Douglas Elliman, Dolly left the real estate company to start her own ultra-luxury sales and marketing firm. During her career, she has sold an unprecedented $12.0 Billion in property, including her recent record-setting sales of a $57.0 million triplex penthouse to billionaire Rupert Murdoch and the New York Foundling's $45.0 million West Village Mansion. Dolly has also managed the sales and marketing efforts of many of New York's most illustrious properties including the Ritz Carlton at 50 Central Park South, the iconic Apthorp and Manhattan House condominiums, The Cipriani Club Residences, and 515 East 72nd Street. Dolly has one of the most impressive client rosters in the industry. Although she is mainly known for representing high profile celebrity clients, Dolly does roughly half her business with relatively anonymous foreign buyers, including heads of state and sovereign wealth funds, who buy New York City apartments as investments.
Due to the depth of her experience and the breadth of knowledge in real estate matters, Dolly is a Fox Business contributor as well as a columnist for Australia's largest publication "The Australian." She is repeatedly sought after to represent some of the most exclusive properties in the world. Recently, Dolly was featured on-air and as a real estate consultant for Netflix's "Billionaires: Explained" S2 December 2019. Additionally, she consulted with the Wall Street Journal as the super luxury real estate expert for Showtime's "Billions" and recorded an eighteen-minute podcast for the television series. Other contributors were Jim Chanos, president and founder of Kynikos Associates and Harvey Pitt, former chairman of the Securities & Exchange Commission (SEC). As a regular guest on CNBC's "Power Lunch", "Squawk Box" , "Fox Business", "Fox News with Neil Cavuto", as well as appearances on MSNBC, Bloomberg TV, and "The View" on ABC, she has developed a broad following and continues to opine on current real estate issues in various media publications including The New York Times, Wall Street Journal, The Financial Times and Barron's. Dolly has hosted CNBC's documentary series "Mega Homes: Secret Lives of The Super Rich." She has also been the host of CNBC's real estate special series "Million Dollar Home Challenge" and was featured on NBC's television network series "Open House."
Prior to her entry into the real estate industry, Dolly held various positions in the retail, motion picture, and insurance industries. She began her real estate career working in the listings department of a small mom-and- pop firm. Her impressive sales results caused industry insiders to take notice and led to her being recruited by Sotheby's where she spent over 10 years as their top-producing broker and spearheaded Sotheby's international sales efforts. Dolly's ability to continually set sales records soon led to her being featured in "New York Magazine" as one of the City's top ten real estate "Power Brokers". She was subsequently recruited by billionaire Andrew Farkas at Insignia Douglas Elliman and was key to bringing about the sale of Insignia Douglas Elliman to Prudential Real Estate Inc. In 2003, after several years of outstanding sales results and other contributions to the company, she was promoted to Vice Chairman. In 2013, Dolly founded her own eponymous company Dolly Lenz Real Estate LLC (DLRE). Dolly is not only recognized for her extraordinary business accomplishments, but also for her philanthropic contributions to charitable organizations such as Ronald McDonald House, Kips Bay Boys & Girls Club, the Central Park Conservancy, the New York Police Foundation, and Lincoln Center for The Performing Arts. She is a Board member of the NYC Police Athletic League (PAL), an organization devoted to the growth and prosperity of over 50,000 inner city youth. Dolly is also a Board member of The College of Mount Saint Vincent, the Chopra Foundation, the US Trust-Bank of America Business Advisory Board, and The Lincoln Center Leadership Council.